2017 in a Nutshell!
2017 has been a successful year for our clients and for us. Here is a round up of the key milestones achieved by our clients and us. Wish you all a very successful 2018.
Bang & Olufsen opened its stores in Mumbai– Gone are the days when audiophiles had to ask their relatives to get their favorite B&O product from abroad. The brand which was launched in Delhi in 2015 is covering the metros by judiciously as it had launched two stores in the financial capital of the country-Mumbai. Bang & Olufsen has a store in DLF Emporio in New Delhi and at UB City in Bangalore. In 2017, B&O opened its two luxury stores in Mumbai at Taj Santacruz and Palladium Mall, Mumbai.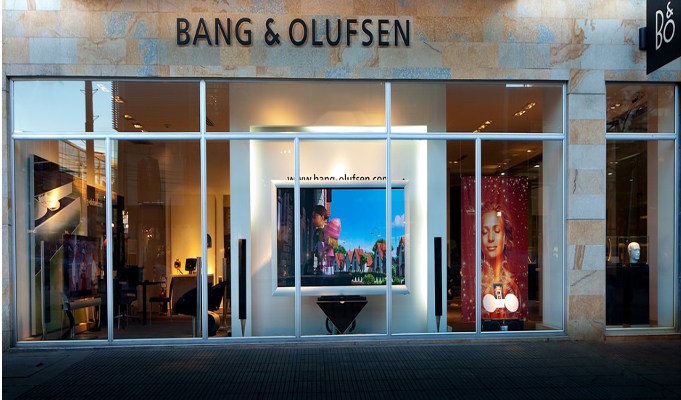 Voylla opened 240 store locations by December 2017– What began in 2012-13 as an e-commerce experiment and startup from Bangalore, has now grown into one of the most popular, omnipresent channel fashion jewellery brands in the country. With a robust online presence and equally strong offline footprint with 240 stores across the country, Voylla is literally just a click and a step away from its patrons. In 2017, the brand has expanded exponentially and has opened 240 stores all over the country. Voylla had also appointed Rannvijay Singh, leading youth icon of the country as the first-ever brand ambassador for their men's jewelry collection range- Dare by Voylla.
Nykaa opened five Luxe stores in India- Nykaa Luxe in Khan Market– Nykaa which can be fondly termed as "Sephora" of India is the leading beauty platform and the most revered portal by the females of the country. Nykaa is expanding consistently and has launched five brick & mortar standalone stores titled 'Nykaa Luxe' in 2017. Trained beauty experts are present at all the stores to offer recommendations and solutions to shoppers. The opening of this Nykaa Luxe store is in line with the aim to open 30 offline stores across India by 2020.
Delhi Walk Festival successfully summed up its third edition– After two successful editions of India's first and largest Walk Festival – Delhi Walk Festival was summed up in the New Delhi this November. Delhi Walk Festival is an opportunity to learn more about your city and your neighborhood. Organized by SALT XP, the festival was held from November 2-12, 2017. 140 walks were held at many popular places and unexplored Delhi. The festival broadly worked on themes such as history, heritage, food, music, cinema, nostalgia, architecture, literature, ecology and community.
http://www.delhiwalkfestival.com/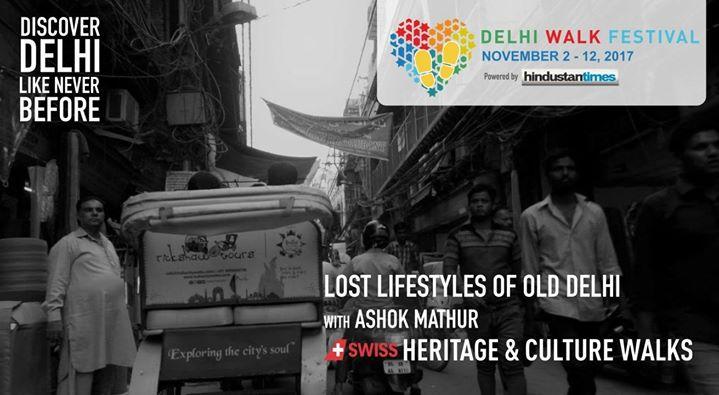 RE/MAX India acquired by Franchise India– RE/MAX India, the Indian arm of world's largest Real Estate Network in a big industry consolidation announced its merger with Business Exchange. BusinessEx.com, a real estate initiative of Franchise India, headquartered at Faridabad acquired a substantial interest in RE/MAX India from Cybiz Realty, its current India Master Franchisee.
https://www.franchiseindia.com/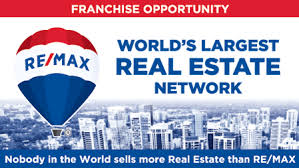 Ricatech officially got launched in India– Ricatech, a decade old luxury audio electronic brand from Netherlands started its operations in India. Started by Mr. Richard Singh, Ricatech is the only consumer electronics company that retails retro electronics in its most sophisticated way. Ricatech's high-quality handcrafted jukeboxes and record players reflect the American history and are an amalgamation of yesterday's era with the latest technology. It launched the limited edition Amitabh Bachchan jukeboxes in Mumbai in September 2017.
Stage3 opened its maiden retail store in Hauz Khas, New Delhi- Stage3– Stage3 is an online fashion platform where one can rent and buy designer-wear clothing at an accessible price. After catering to the aspirational buyer online, the brand launched its first brick-and-mortar store (styling room) in the heart of New Delhi in Hauz Khas Village. To create maximum value for its customers and supplement Stage3's strong online business, Stage3's styling room is meant to provide customers with a personalized experience and immediate attention with the in-house stylists. This isn't just a styling room; it's a smart styling room in which integrated customer profiles will be kept and leveraged by the stylists as they help customers make choices.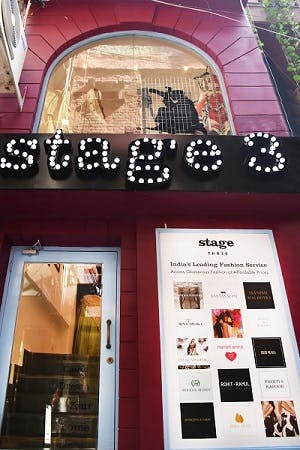 Mr. Sanjeev Sinha Appointed Advisor for Rs. 1.1 Lakh Crore Ahmedabad-Mumbai High-Speed Rail, Setting up an India-Japan High-tech Fund– When the country was anticipating the announcement of the bullet train in India, we were organizing interviews of Mr. Sanjeev Sinha for being as the adviser for the Rs. 1.1 Lakh Crore Rupees Ahmedabad-Mumbai High-Speed Rail project by Japan Railways. The project largely funded by low-cost financing from Japan is planned to be built based on Japanese technology. The ground-breaking ceremony for the project was planned in Ahmedabad in the presence of the Japanese Prime Minister Shinzo Abe and Indian Prime Minister Narendra Modi.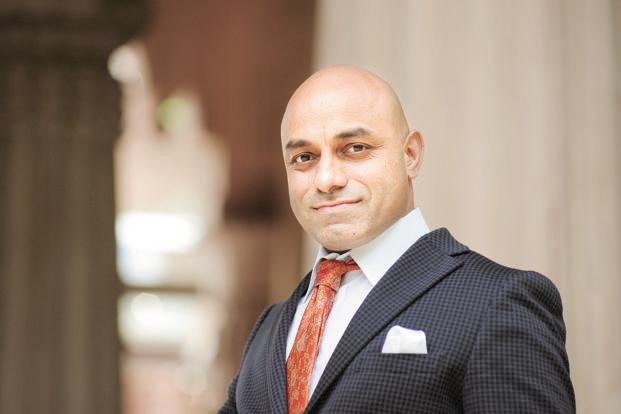 Namo E-waste awarded as 'Best Clean Tech' startup by Silicon India– It is great to see how some start-ups are focusing on waste management and it is all the more enthralling to see how they get recognized for their efforts. Namo E-waste Pvt. Ltd. is a revolutionary e-waste recycling startup which picks up all kind of electronic waste and recycles them into different usable products. It was recently awarded as one of the best startups in the country by Silicon India Magazine. The Company came into action in the year 2016 after receiving all important licenses with the philosophy that a useless device for someone can turn into a useful device for someone else. The company realized that the e-waste that was negatively impacting our environment could be stimulating the economy.

Amcham partners with Wishbox Studio for a new coffee table book– We were commissioned to do a coffee table book called The India Journey, which was published by The American Chamber of Commerce in India- AmCham. The book pictorially depicts the work done by the US companies across sectors since 1992, which represents the collective contribution of over 500 AmCham member companies.The design focus was on the articles and takes one through a visual journey, which is why the design was kept as clean as possible. The articles have been made to look interesting, so as to make them easy to read and are interspersed with pictures, thus giving an overall fresh and modern look to the book.
Wishbox Studio designed the quarterly magazine What's Up, Germany?– What's Up, Germany? is a quarterly magazine that talks about a myriad of topics. We were fortunate enough to receive one of the best design briefs ever- go crazy! Each and every page of the magazine is designed to look eclectic and stand-out in terms of design, but the overall integrity of the magazine is never compromised. Each theme was treated differently; for example "Culture" saw a lot of pop colors and an interesting use of mixed media, whereas "Rivers" got a more subtle, water color approach.Designed over a period of one year, each magazine can be read from front to back as a unique piece of art, brimming to the tee with well-researched articles.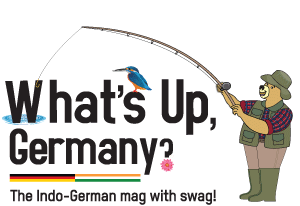 ILE-India's first-ever licensing Show– We are glad that this year we promoted India Licensing Expo (ILE), India's first and most influential business-to-business brand licensing show which has brought a renaissance in the field of licensing which was summed up successfully. We also hosted its first ever India Licensing Awards in Mumbai. Hosted by License India, India Licensing Awards was aimed at facilitating brands which have shown excellence in the field of licensing. Over 30 brands were awarded for excellence as Licensor of the Year, Licensee of the year, by India Licensing Awards in association with Marie Claire. The brainchild of License India, Indian Licensing Expo witnessed participation from over 100+ global and domestic brands for retail industry along with more than 5,000 national/international delegates.

Wishbox Studio in Mumbai– Last but not the least, we are delighted to share that we have started operations in Mumbai and our team is expanding. Our founders were also seen giving their inputs in press in publications like Business Insider, Insight Success, Start-Up Tales, Entrepreneurs of India. We are all set to welcome 2018 in full swing and are ready to welcome the new challenges in the domain of PR and design.