13 Hilarious Comic Artists on Instagram to Brighten Up Your Day!
In the age of smartphones, it's nearly impossible to avoid a daily dose of mindless social media scrolling. Make your Instagram hours worth every second with these hilarious comic artists who will definitely keep you in stitches through your weary weekdays.
1. Lunarbaboon (@lunarbaboon)
Lunar Baboon comics follow the day-to-day life of father of two, Christopher Grady, in a funny, candid and touching way. From quirky anecdotes about his wife and children to cynical panels featuring the Grim Reaper, Grady manages to cover everything about life and parenthood in his signature sarcastic style.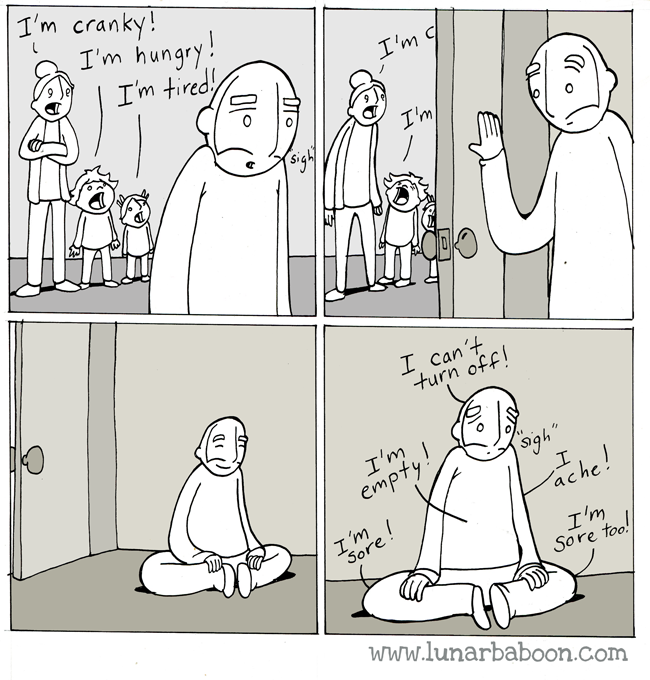 2. Poorly Drawn Lines (@poorlydrawnlines)
Written and Illustrated by Reza Farazmand, Poorly Drawn Lines is a series of hilarious and unconventional comics which will certainly make you chuckle. The amateur artwork and offbeat concepts have taken social media by storm and made Poorly Drawn Lines a cult comic staple.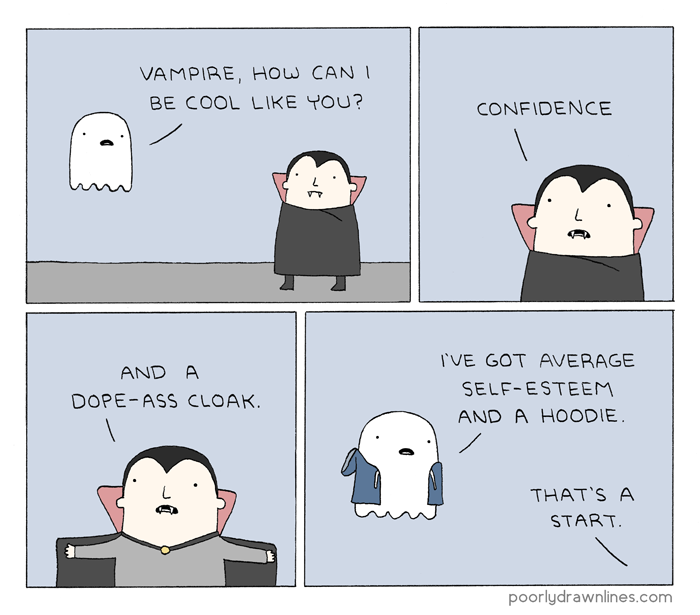 3. Cassandra Calin (@cassandracalin)
A 22 year-old illustrator and designer based in Canada, Cassandra Calin has managed to wonderfully illustrate the daily plight of women everywhere. Her accurate, beautifully-made comics and great sense of humour are quickly transforming this young artist into a social media celebrity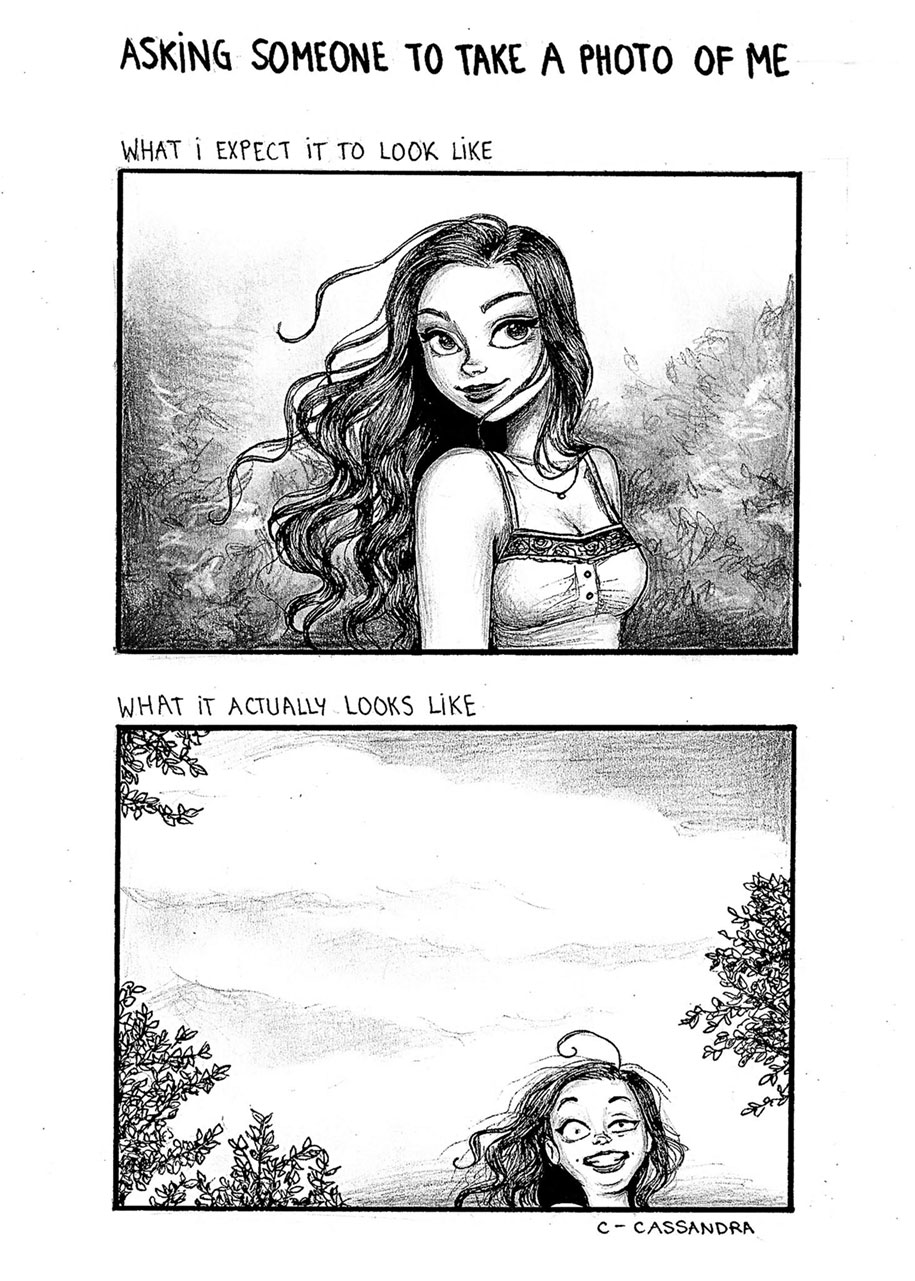 4. Hannah Hilam (@hannahhillam)
With her versatile and hilarious range of comics, Hannah Hilam's series covers everything from her cat troubles and cutesy relationship to her life as an artist. Her expressive drawings and awkward, relatable comics are as spot on as they are amusing.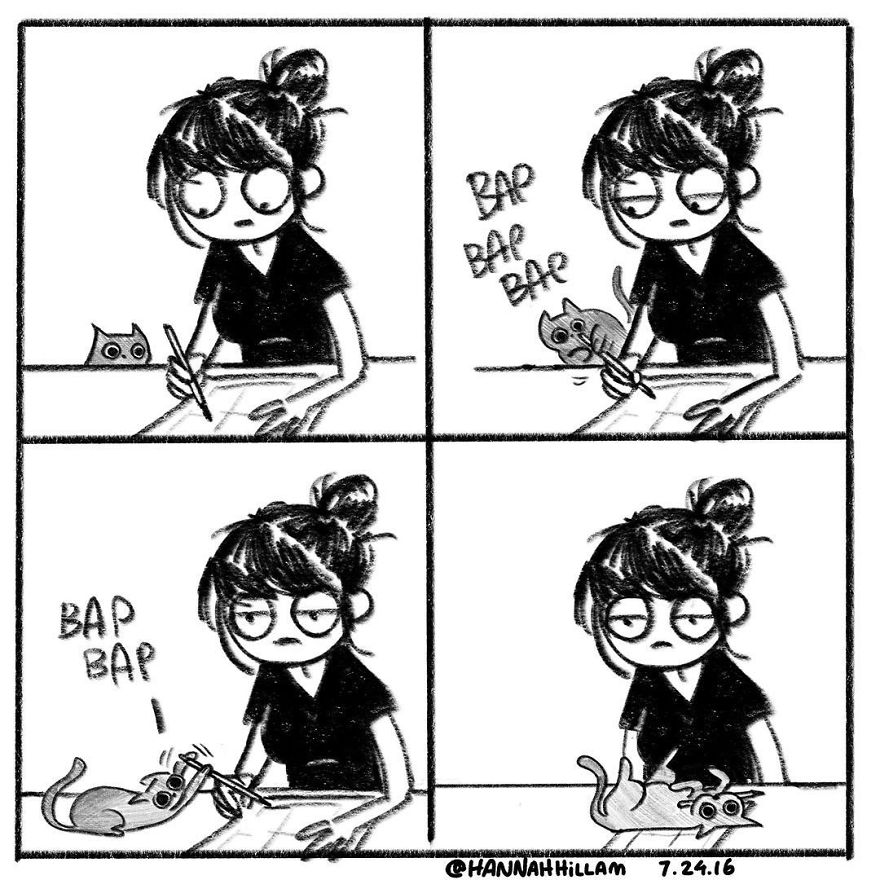 5. Brown Paper Bag (@brownpaperbagcomics)
Created by design student ShaileshGopalan, Brown Paper Bag webcomics follow the life of a frustrated Indian teenager named Kabir and has quickly become a viral favourite. These comics do justice to the daily trivialities, parent troubles and growing pains of an Indian teenager and are a welcome change to the dry political comics which have dominated Indian comic strip trends for ages.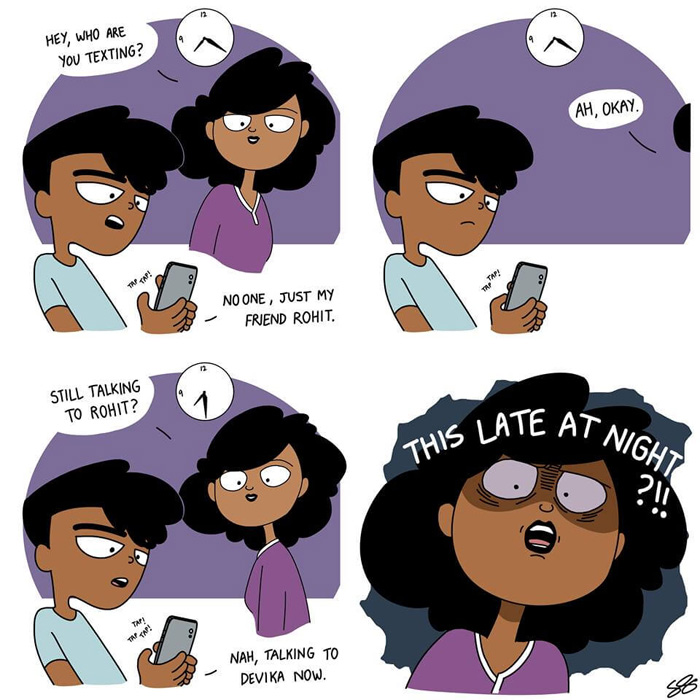 6. Ruby Etc (@rubyetc_)
London based comic artist Ruby Elliot attempts to destigmatize and open a satirical dialogue about mental Illnesses through her unorthodox yet profound comic series. Elliot uses the comics as a form of comfort during darker times and they have found a huge audience in those suffering from anxiety and depression. Check out rubyetc for some hilarious and informative pieces!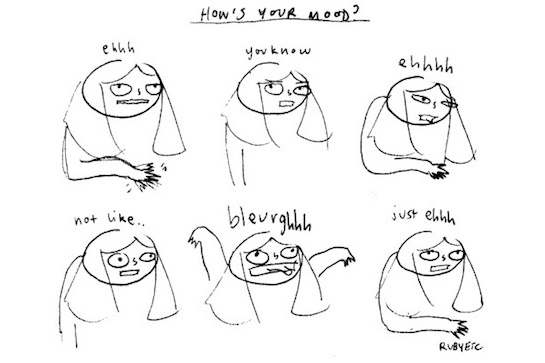 7. Catana Comics (@catanacomics)
Illustrated for the hopeless romantic in you, Catana Comics documents the life and love of CatanaChetwynd and her bearded boyfriend. Her comics are awkward, funny and downright adorable, having quickly formed an enormous fan base on Instagram.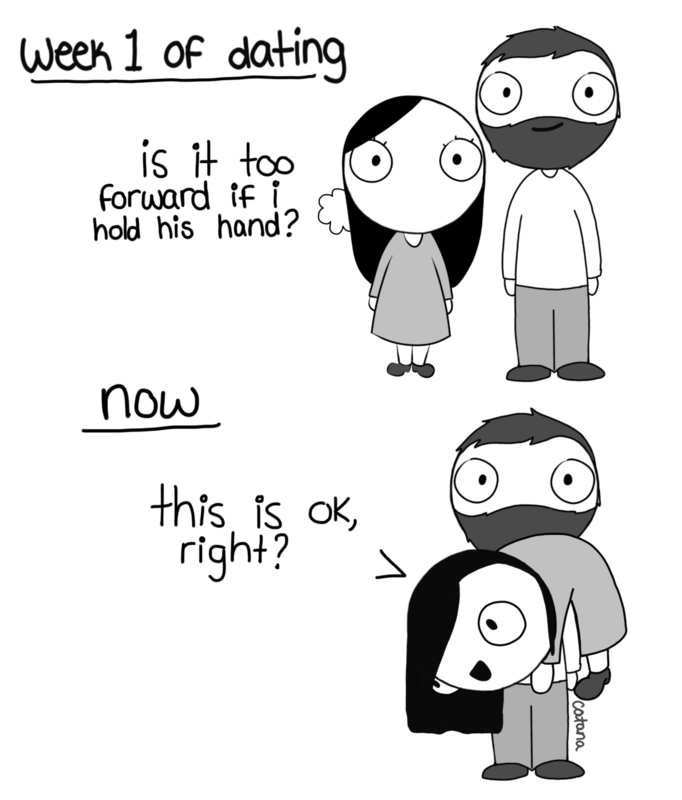 8. Adam Tots (@adamtots)
American artist Adam Ellis, who goes by the handle Adamtots, documents the life and struggles of a millennial city dweller and his three legged cat in his priceless comic series. His blog, Book of Adam, has gained great traction over the past few years and he also features as a regular contributor to Buzzfeed.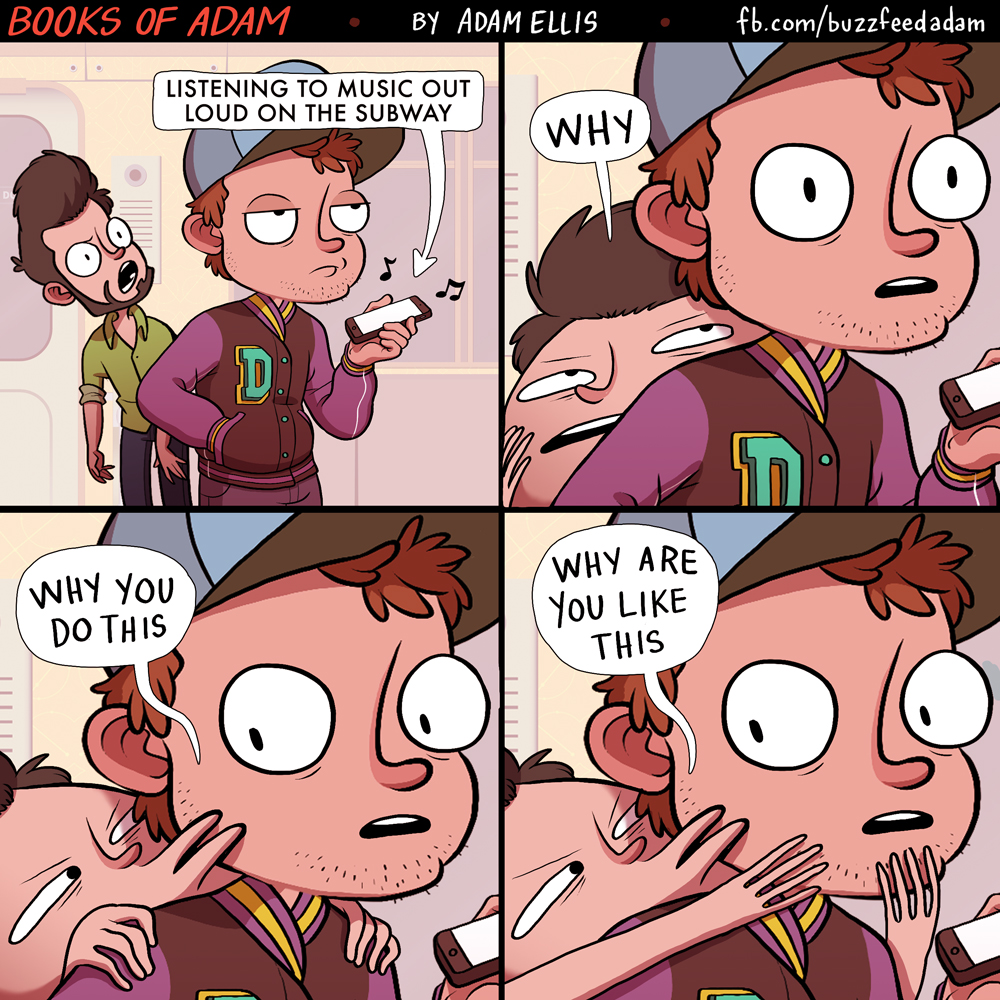 9. ByMariAndrew (@bymariandrew)
Mari Andrew's simple illustrations and comics have become well known on Instagram recently for their brutal honesty about adulthood and modern dating. Her whimsical ideals about love and problems in the age of smart phones take on a cynically funny overtone and ensure hours of giggle-inducing browsing.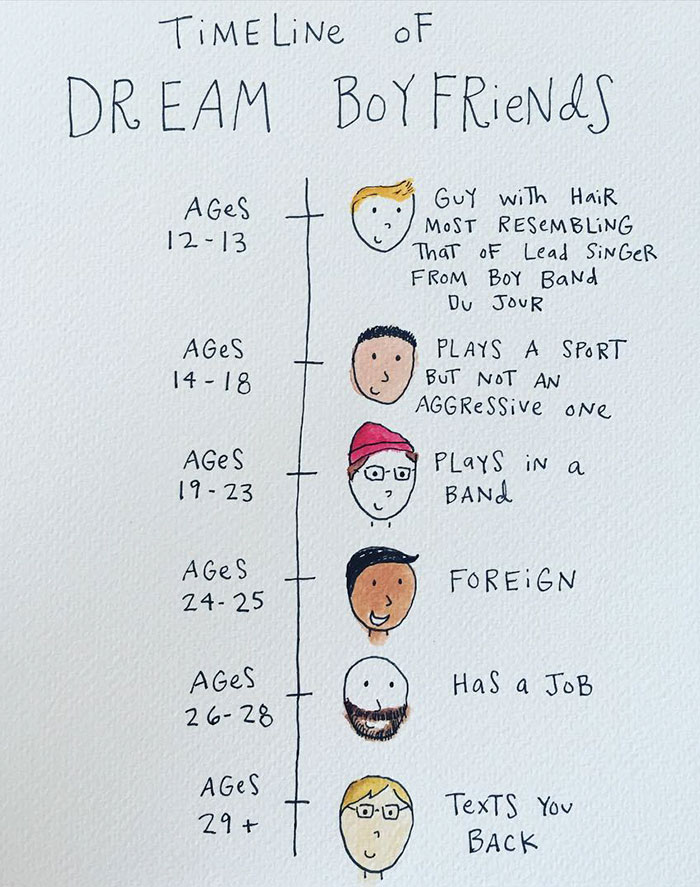 10. Jakelikesonions (@jakelikesonions)
A series of hilariously sad and dismal comics by comic artist Jake likes Onions have become immensely popular on social media of late with their painfully truthful and dark humour. The absurdist comics touch on all sorts of topics like life, love and existence and lend a dark twist to well known proverbs and movies.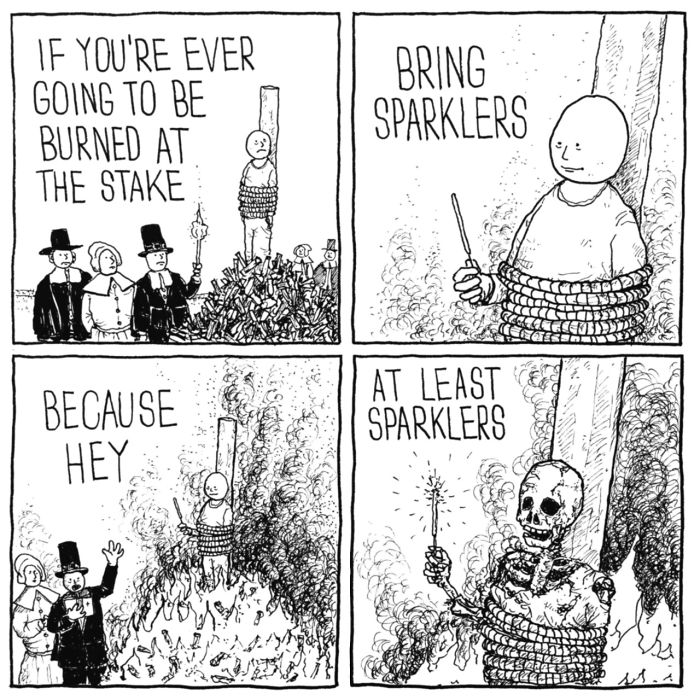 11. Sarahandersencomics (@sarahanderdencomics)
Sarah Andersen comics, or 'Sarah's Scribbles' are some of the most relatable comics out there right now, with their casually drawn and 'That's so me!' humour being shared extensively across the internet. The semi-autobiographical illustrations are themed on all sorts of humorous day-to-day issues, from periods to pets to social anxiety.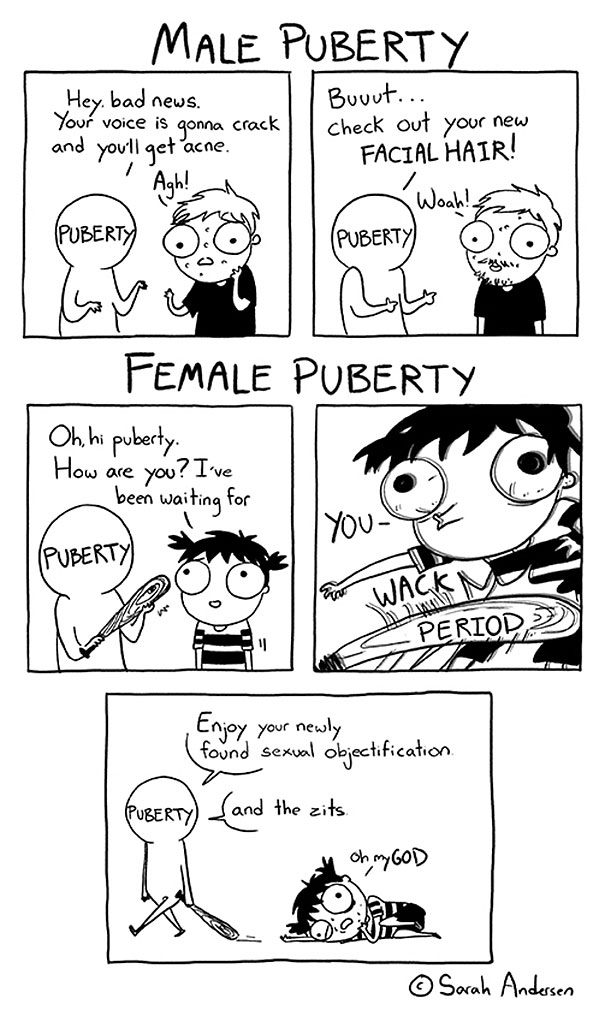 12. Jooleeloren (@jooleeloren)
Instagram illustrator Julie Houts's comics are an satirical and wonderfully weird take on the fashion world, dating and just about everything else. Her self deprecatory and beautifully drawn series is unlike any other and definitely worth checking out!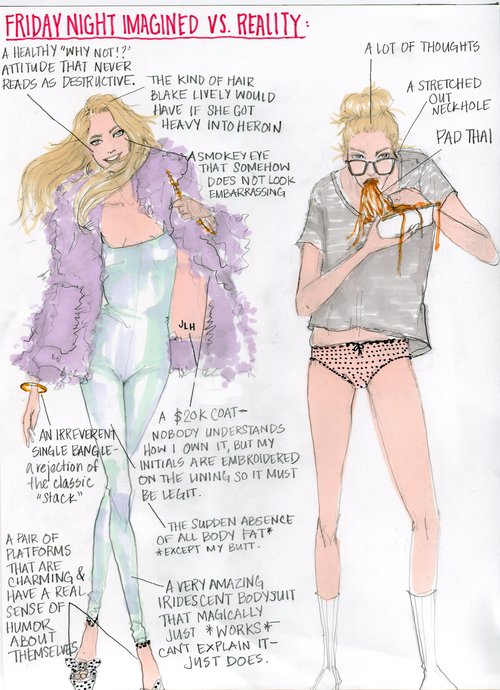 13. Safely Endangered (@safely_endangered)
Created by Chris McCoy, Safely Endangered comics originally focused only on animal characters, which explains the name. Now, however, these illustrations touch on everything from human interactions and nerd culture to a very popular, darkly humorous series based on Winnie the Pooh.